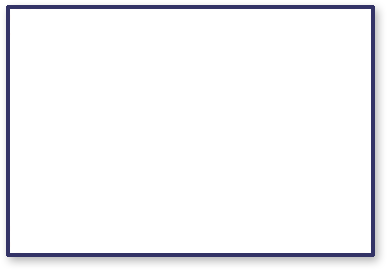 Welcome
Welcome to GetPatched.com
We offer AcuLife & LifeWave Patches that work with the acupressure points of the body WITHOUT the use of drugs or needles. Our most popular patches, Aculife for horses and IceWave for humans, help reduce pain & inflammation while increasing energy in a matter of seconds. There is no waiting months, weeks or even days to see the results. The patches get results almost immediately! All of our patches are backed by rigorous research & published studies, are used and endorsed by Amateur, Professional & Olympic athletes, all while carrying a 100% 30-Day money back guarantee!
Getpatched.com was developed to help bring awareness to this new patch technology product for both humans and our equine partners. Feel free to look around our website, order product, or sign up to be a distributor all right here at GetPatched.com! If you can't find an answer to any question you may have, please feel free to contact us through our Contact Us page, and we will answer your questions for you.
If you are interested in purchasing Patches either for yourself or your horse, there are two ways to do so:
1. To purchase your patches at Retail Pricing of $79.95 per sleeve containing 30 patches, enter your Promo Code in the Buy Now box below.
2. To purchase your patches at Wholesale Pricing of $69.95 for 1 sleeve, $59.95 per sleeve if you purchase 2 sleeves at a time, and $49.95 per sleeve if you purchase 3 sleeves or more at one time (each sleeve contains 30 patches), enter your Promo Code in the Sign Up box below to become a distributor!
3. If you have any questions about the patches, or being a distributor please message us through our Contact Us page for more information.
Enter your Promo Code below to purchase patches at Retail or Wholesale Pricing!
(If you were not given a Promo Code by a Distributor please enter GETPATCHED as your Promo Code)
Enter Promo Code Below
AcuLife Equine Patches
AcuLife - Equine Patches
AcuLife Patches provide fast, drug-free, needle-free pain relief for your horse.
Safe & all natural pain relief
Used for whole body and localized pain
Reduces inflammation
Convenient & easy to use
Fast Results
Economical
LifeWave Human Patches
LifeWave - Human Patches
LifeWave Patches are new technology for improving health and providing dynamic anti-aging effects without the use of drugs or needles.
IceWave - for Pain and Inflammation
Energy Enhancer - for Energy
Theta - for Nutrition
Silent Nights - for Sleeping
SP6 - for Appetite Control
Y-Age Aeon - for Stress and Inflammation
Y-Age Glutathione - for the Immune System
Y-Age Carnosine - for the Organs